Ali Mac Graw
Elizabeth Alice "Ali" MacGraw (born April 1, 1938 or 1939) is an American actress. She first gained attention for her role in Goodbye, Columbus in 1969, for which she won a Golden Globe Award. In 1970 she starred in Love Story, for which she recei...
Janice Dickenson
Janice Doreen Dickinson (born February 15, 1955) is an American actress, author, fashion photographer, model and talent agent.
Initially notable as a model, she has described herself as the first supermodel. One of the most successful models...
Lenny Kravitz
Leonard Albert "Lenny" Kravitz (born May 26, 1964) is an American singer-songwriter, multi-instrumentalist, record producer, actor and arranger, whose "retro" style incorporates elements of rock, soul, R&B, funk, reggae, hard rock, psyched...
Nicole Richie
Nicole Camille Richie (born Nicole Camille Escovedo; September 21, 1981) is an American fashion designer, author, actress, singer and television personality.
Richie rose to prominence for her role in the Fox reality television series, The Si...
Rebecca Romijn-Stamos
Rebecca Alie Romijn ( /roʊˈmeɪn/ roh-MAYN; Dutch: [roːˈmɛin], born November 6, 1972, formerly Romijn-Stamos) is an American actress and former fashion model. She is best known for her role as Mystique in the X-Men films, and for he...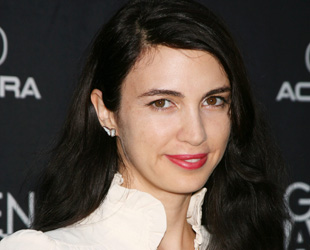 Shiva Rose
Shiva Rose (born Shiva Rose Afshar; February 8, 1969) is an American actress.
She was born in Santa Monica, California and is of Irish and Persian/Iranian descent. Her father, Parviz Gharib-Afshar was an Iranian television personality and cu...
Stevie Nicks
Stephanie Lynn "Stevie" Nicks (born May 26, 1948) is an American singer-songwriter, best known for her work with Fleetwood Mac and an extensive solo career, which collectively have produced over forty Top 50 hits and sold over 140 million albums. ...