Faye Dunaway
Dorothy Faye Dunaway (born January 14, 1941) is an American actress. She won an Academy Award for Best Actress for her performance in the 1976 film Network. She was previously nominated for Bonnie and Clyde (1967) and Chinatown (1974). She has sta...
Lauren Holly
Lauren Michael Holly (born October 28, 1963) is an American-Canadian actress. She is known for her roles as Deputy Sheriff Maxine Stewart in the TV series Picket Fences, as Mary Swanson in the 1994 film Dumb & Dumber, and as Jenny Shepard on t...
Maria Shriver
Maria Owings Shriver ( /ˈʃraɪvər/; born November 6, 1955) is an American journalist and author of six best-selling books. She has received a Peabody Award, and was co-anchor for NBC's Emmy-winning coverage of the 1988 Summer Olympics. As ...
Michelle Pfeiffer
Michelle Marie Pfeiffer ( /ˈfaɪfər/; born April 29, 1958) is an American actress. She made her film debut in 1980 in The Hollywood Knights, but first garnered mainstream attention with her performance in Brian De Palma's Scarface...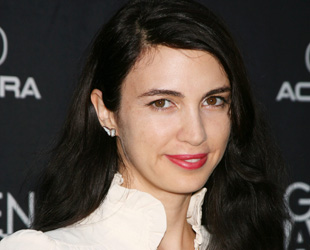 Shiva Rose
Shiva Rose (born Shiva Rose Afshar; February 8, 1969) is an American actress.
She was born in Santa Monica, California and is of Irish and Persian/Iranian descent. Her father, Parviz Gharib-Afshar was an Iranian television personality and cu...